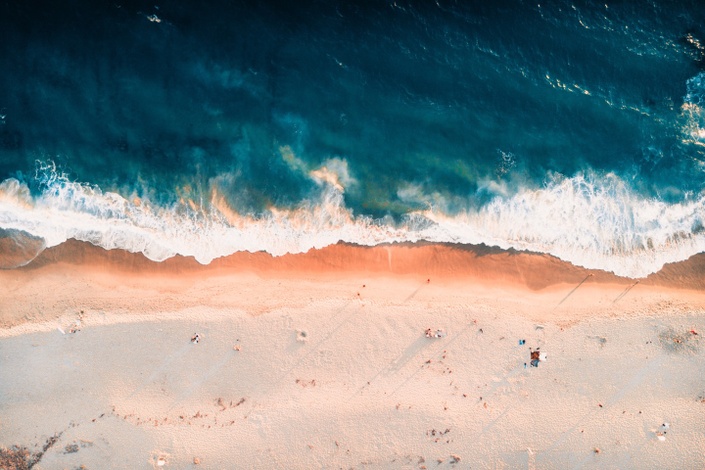 How to Build a Life Abroad and Travel the World
The Ultimate Course for People Who Want To - Take a Sabbatical - Become a Digital Nomad - Start a Life of Travel - Build A New International Home Base
Finally, a stable and sustainable way to build a life abroad and travel the world - without giving up your financial security. And you won't have to - work in exchange for room & board, become a travel blogger or start your own business (unless you want to, of course).
It's a year from now. The sun peeks through your curtains. You slowly wake up, taking a few minutes to adjust to the light before you reach for your phone on the nightstand, and lay in bed, scrolling through Instagram. It's 9:37am.You have a million Instagram notifications - mostly likes, "😍" and "😩" on the last picture you posted from your visit to the Blue Lagoons in Iceland last month, and a few DM requests. You respond to a few comments from your friends before getting out of bed and walking out onto the balcony to dip your toes into your private pool.You've spent the past 6 weeks at a beachside villa in Bali. It's a sunny 84 degrees, with the slightest breeze. After you get dressed, you head to the cafe that makes your favorite iced caramel macchiato. Hint of vanilla.10:12am. You open your priority list for the day.
- Select your favorites from the pictures that the photographer sent, and curate your feed for the rest of the week.
- Finish the final edits for an article you're writing.
- Jump on a call with a new potential client.
Simple enough. Your systems manage 90% of the details, freeing you up to focus on the elements of your business that you love, like writing, planning photo shoots and working with new people.With your work essentially on auto-pilot, the hardest part of your day is figuring out what you want to do this afternoon: Swimming or scuba? Rice fields or riding through the jungle on your motorbike? And where to go next month? Scuba, Rice Fields, and Spain, you decide, in that order. After all, time is abundant. You can always do the next thing another day.
Maybe this isn't your fantasy. Maybe you hate writing. Maybe you don't like working with clients. Maybe your ideal travel lifestyle is being able to take one, wild, unforgettable trip to an island every year with your friends. Or being able to pick a country to live in for a year, so you can get to know their customs, traditions, and language.Or backpacking through Europe or South America and seeing a new country every week.Either way, the premise is the same: the opportunity to craft your perfect workday, every day, while crossing off all the destinations on your bucket list.
If you're not a morning person, you won't have to sit in traffic for 45 miserable minutes of to make it to the office by 8:30 am, just to do it again in reverse, 9 hours later, before coming home, scrambling to find something eat, and binge-watching Netflix for the next 5 hours with a glass of wine.If you work best in cycles of sprints with downtime, you can create that life too, instead of sitting at your desk for an arbitrary number of hours on set days of the week. If you work best alternating work and play throughout the day, you can have it.
Whatever the goal is, you
can be closer to it within the next 12 weeks.
Your Instructor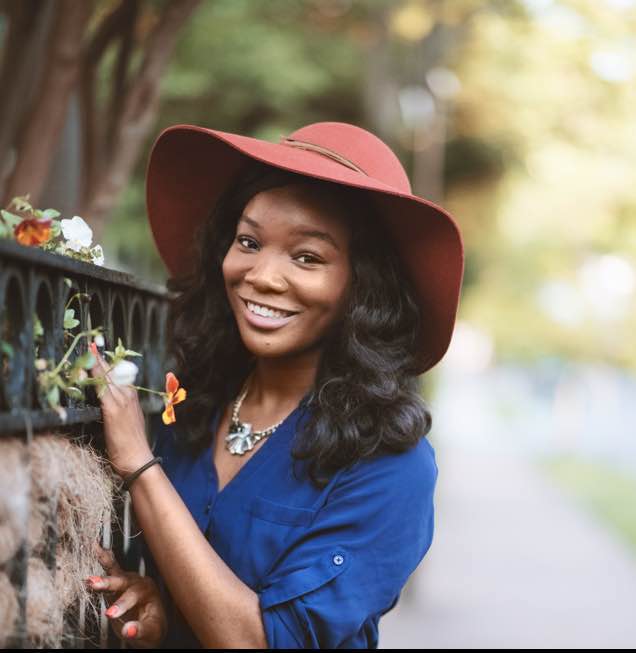 Hi! I'm Elle, and I'm a full-time traveler.
I'm semi-nomadic, semi-retired, and I haven't given up any of my financial stability or career growth to get here.
How? I've created a system for non-stop, around the world travel, indefinitely.
I don't rely on a trust fund, or a sugar daddy, and I'm not an "influencer" or travel blogger.
I quit my Dream Job and created my own: Now, I only work on projects that excite me so much that I have to force myself to go to sleep at night.And since I've created a life that I don't need a vacation from, I can balance work and play -- so I don't waste beautiful days stuck in coffee shops, glued to my laptop.
In the past year alone, I've bounced all over Asia, Europe and North America - island-hopping through the Philippines and Greece, exploring the monkey forests and rice terraces of Bali, admiring the Eiffel Tower and the Louvre, and savoring wine tastings at the world's oldest port wine cellars in Portugal.
In my past life, I was a Management Consultant for Fortune 500 companies and a permanent student, attending UNC, Johns Hopkins and Harvard - where I studied Psychology, Education and Management. I'm still a lifelong student but now I'm fortunate enough to have hundreds of teachers and schools from all over the world at my finger tips.
I know how it feels - jealously scrolling through Instagram wondering how it was possible that everyone in the world went to Santorini this year. And how does everyone have so much vacation time? And who is taking all of these gorgeous pictures? I was convinced that a life of travel was only for super rich kids who could spend their parent's money, or influencers with 100k followers.
But that's not true.
In the span of twelve weeks, I completely changed my life.

If you're feeling how I was feeling then, you're probably:
Underwhelmed - After working on advancing your career for years, you might be wondering "Is this all there is? Work first and then jamming bits of 'life' into the cracks where you can fit it?"
Craving more adventure and excitement - You want stories to pass down to your kids and unforgettable experiences
Fading from Boredom - You feel like you're stuck in a rut. Maybe you're tired of your routines - eating dinner at the same two restaurants. Conversations that seem like they're following the same loops. Weekends coming and going in the blink of an eye.
Underutilized - Even when you love what you do, you feel like you should be striving for more than "doing a really great job at work." You're looking for a way to make a bigger impact.

Frustrated - You have a million passion projects, interests and ideas - with virtually no time, effort or freedom to work on them.
Exhausted - from trying to balance family commitments, friends, a good sleep schedule, cooking healthy meals and maintaining your home life.
Burnt-out on happy hours, mixers and face-time.
I've been there. One random day in November, I decided, in the middle of the night, that I wanted to move to Asia. Specifically: Thailand. Even more specifically: Chiang Mai. Had I ever been there? Nope. But everyone said it was cool, and I had never had a bad time anywhere.
I was ready for the next part of my journey...but I had a million questions to figure out. My mind was on a loop, wondering:
How can I leave to go follow my dreams without jeopardizing my financial security?
How can I quit without making my network think I'm immature and impulsive?
What if something goes wrong and I get stuck abroad or run of out of money or can't find a new way to work - how can I create a fail-proof system, and then 5 more back-up plans just in case?
How can I build this into an enriching experience that's an asset on my resume so that I can avoid starting from scratch if I want to come back?
When I decided I needed a change, I dedicated the rest of year, and most of the next year, to answering these questions. I spent thousands of dollars on consulting and experts to advise me and help me create a roadmap, and hundreds of hours absorbing all the information I could. I cold-emailed people, I interviewed people, I listened to every good podcast on the topic, and I read every (valuable) article. I also filtered through a lot of trash and scams and empty filler material.
Only 12 weeks later, I made the leap. I gave away most of my things (R.I.P. books), packed everything into one suitcase, and booked a one-way flight to Bali, Indonesia (not even Thailand…I know).
Over the next year, I lived in almost 12 different countries, and far from being a struggling traveler who sleeps in hostels and lives off one meal a day and can never take a tour or a taxi - I've been able to make a sustainable living and enjoy full and rich experiences.
But more important than that, I have a totally different perception about what's realistic and what's not.
I've built a sustainable system to work and travel and live forever if I want to, and living virtually wherever I want, for however long I want, while still maintaining enough balance to play and enjoy the beautiful places that I'm in.
But more importantly, I've discovered a completely new way of life:
I've discovered that life outside the US, despite fear mongering, is actually really pleasant and safe.
I've discovered that loneliness isn't anything to fear - there are expat communities everywhere I go, and even barbers and braiding shops (In fact, my social calendar is too full. I turn down invites constantly).
With 195+ countries in the world, I realized that I didn't have to settle for a quick "Round-the-World" trip for a year or two - I could do this forever. I also realized that actually, 10 countries in one year is exhausting, and I get the most out of the experience when I slow down and stay in a place for at least three months and truly make connections with a community.
After fielding dozens of questions, I designed this course to be a comprehensive system - because we all deserve to live the life of our dreams. This is the course that I wish I had when I was ready to make the leap - it's not like the other articles out there for people who want to piece-meal a bunch of odd jobs together, or for fresh college grads who want to take a gap year and sleep in 8x8 mixed dorms in hostels.
This course is for people who've invested time, resources, and effort into their career and they don't want to throw it away - they're just ready to make it more flexible or adapt it to their ideal lifestyle. Whether you want a career change or you want to build off of what you've already done, after taking this course, you'll be completely equipped to start your new life abroad – whether you want to take a short sabbatical or move indefinitely.
Imagine who you could become in a year:

An adventurous and fearless leader who can feel comfortable in any environment and take more risks
A well-rounded world citizen, who can speak a number of languages and identify any given type of food
A bucket lister who has visited all 7 Wonders of the World
A storyteller. A novelist. An international service worker.
An adventure hobbyist. A skydiver. A lifelong learner.
A person who doesn't have regrets about the risks that they failed to take and the places they always wanted to go, but didn't.
I'm sharing the details of everything you need to know from logistics (where will I send my mail? how can I keep my phone number?), destinations (where are the best places to go?), finding housing in another country, and of course: work and money.
In this twelve-week video course with supplemental downloads and resources, you'll also get:

- Word-for-word scripts that you can use with your boss to negotiate a sabbatical or a remote work arrangement.
- A library of resources dedicated to sharing the best marketplaces for finding a remote job, and a strategy for you to find a back-door into those jobs.
- Step-by-step guidance for how to start a career in another country.
- A roadmap for learning how to start freelancing or consulting with a list of high-quality marketplaces - not race to the bottom places where you'll have to make your rates $3/hour to compete.
- Sample proposals that I used to secure four and five figure projects on some of these marketplaces.
- A repository of already-validated side hustle ideas that can be done from anywhere in the world.
- A running and ever-growing list of destinations, factoring in things like friendliness to foreigners, cost of living, wifi quality, and availability of high-quality medical care.
Now, this course isn't for people who are looking for an overnight solution. This course is for people who:
Feel ready for the next phase of their lives and are willing to put their action behind it
Take pride in quality, craftsmanship and doing good work, and are simply ready to take that work mobile.
Know that there is more to life than sitting at a desk paper shuffling because your boss arbitrarily decided that 40 hours a week was how long you had to be there, despite the workload.
Have high ambitions and need to free up time so they can go full-force on their biggest goals.
Believe that if they work hard enough, they can truly have it all.
I'll give you the tools, but you have to do the work - no one can do it for you.
And if you get started on that work today, by next year (or even a matter of months) you could be living a completely different life.
This course is not open for enrollment.
So close your eyes and imagine: it's this time, next year.
Where are you?
Where have you been?
What have you done?
Who have you become?
Are you closer to living the life of your dreams, or are you stuck in the same routines?
The choice is yours.
Frequently Asked Questions
When does the course start and finish?
Once you're enrolled, it is a completely self-paced online course - you decide when you start and when you finish.
How long do I have access to the course?
How does lifetime access sound? After enrolling, you have unlimited access to this course for as long as you like - across any and all devices you own. You'll be able to revisit the course anytime you're ready - and access new updates, features, ​and additions that we'll be making to keep it fresh and relevant.
What if I am unhappy with the course?
We would never want you to be unhappy! If you are unsatisfied with your purchase, contact us in the first 10 days and we will give you a full refund.